Av. Sevcen CAN & Av. Yasemin ÇORAK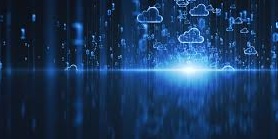 Cloud computing is the general name of internet-based information services where all kinds of documents and files are collected and shared on a single server. For example, the photos uploaded to social media apps (Instagram, Facebook etc.) can be accessed via any computer or device that can connect to the internet. This can be possible thanks to cloud computing. As another example, companies can store their large data on the servers of cloud companies. Especially in IT sector, workflows can be carried out efficiently through files shared in the cloud.
Cloud computing has become widespread and has started to be used in corporate life in recent years for reasons its providing easy access to all kinds of documents and files and eliminating the hard disk, external carriers and other requirements needed to store data and reducing costs such as software, hardware and labor. As one of the most important elements of information technology, it will continue to be involved in all areas of our lives.
Cloud computing's increasing widespread in daily life and commercialization in corporate life brings with it some legal problems in fields such as intellectual property law, personel data protection law, commercial law, criminal law and obligations law. These legal problems can be listed as follows;
Breach of intellectual and industrial law,
Breach of personal data protection,
Breach of criminal law,
Breach of obligations law,
Unfair competition,
Privacy etc.
In our next article, we will explain cloud computing agreements;
iletisim: [email protected]